The Japanese cars are now concentrating on the fuel economy and environmental friendliness, which is boring from what I see.  This is why I thought of introducing something different from the 20 year old.

What reminds you of the Toyota's mid engine 2 seater? I'm sure most will say MR2, which discontinued on 1999. It was a looker, but it is getting extremely hard to buy a good one with NZ condition. Today, I'll put aside the MR2 and introduce the MR-S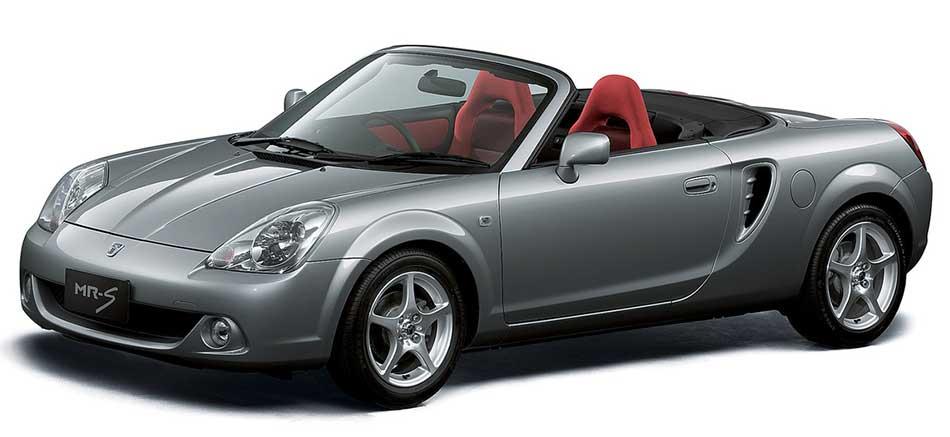 MR-S started it's life from 1999. It is a successor of the MR2, but this a brand new platform especially made for MR-S.
It is not turbocharged or supercharged, so it is not that powerful.  As you can see, it is not like a pure sports car, more like a "Light weight open air runabout" (It is even 80kgs lighter than NB Roadster!)
However, the pure concept between MR2 and MR-S are basically the same, which can be told from it's name.

MR2: Midship Runabout 2seater
MR-S: Midship Runabout Sports open car
It comes with 5MT, and SMT (Sequential Manual Transmission from year 2000 model) (There were traditional 5AT on 1999 model, and 6MT from 2002).
Since it is a convertible, it is not good for grocery shopping, but I think it is good to cruise in this with the roof down!
How do you like this fun little car?
Article Written By Yokoyama Takashi © 2020-04-15