Article Written By Justin Pu
A week ago, the brand new 2021 Mercedes S class was revealed. S class has always been the leading player in this segment. Even newer techs, smarter computers, advanced safety features and multifunction command and infotainment system. It brings you to another even higher level of luxury and relaxation.
Digital head lights provide you more clear vision and being able to guide your way. So does the enhanced head-up display. It shows moving arrows in real time. 4 individual zones control it's own seat infotainment system including amazing 4D sound system. New MBUX system can even control your home facilities while you are away.
4 wheel steering helps the car turn in small area, rear wheels can turn about 10 degrees to help you corner better and faster. Active air suspension is not only for giving you more comfortable driving feelings and experience but also giving you even safer protections. It lifts the car up 8cm to reduce side damages for protecting passengers when the car senses upcoming collision.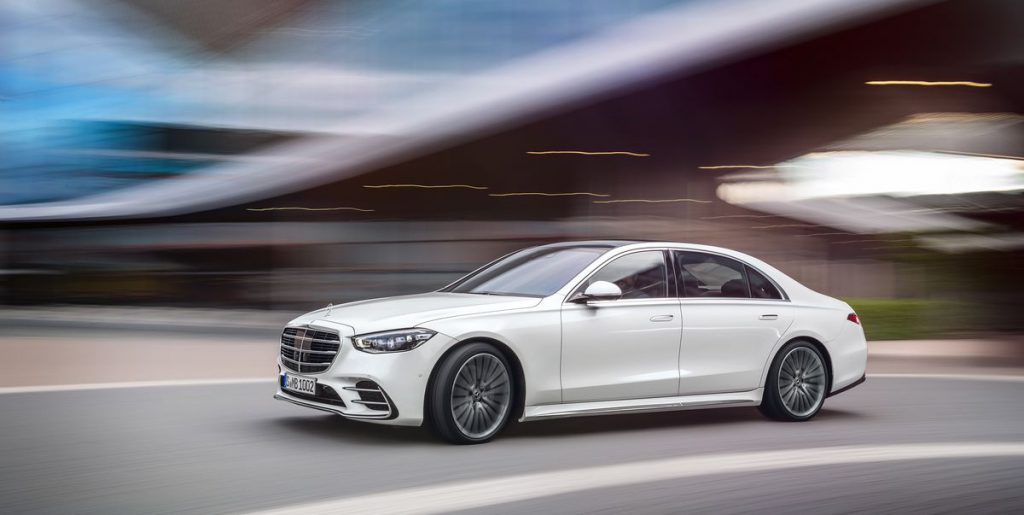 There are just some of the cool features of the new S class, take a look at their official site for more information. The new S class will live up with that leading player's fame, again, I believe.