There is a lot of blogs and advice online about how and why to bring a car across from Japan rather than purchasing locally in New Zealand. But, one thing that lacks is how much can you expect to save when buying directly?

When searching online in NZ, for Nissan X-Trail, 4WD, 2008, 50~100,000km. You can see the cheapest models range around $9,900 to $10,500 as of 7th October 2019.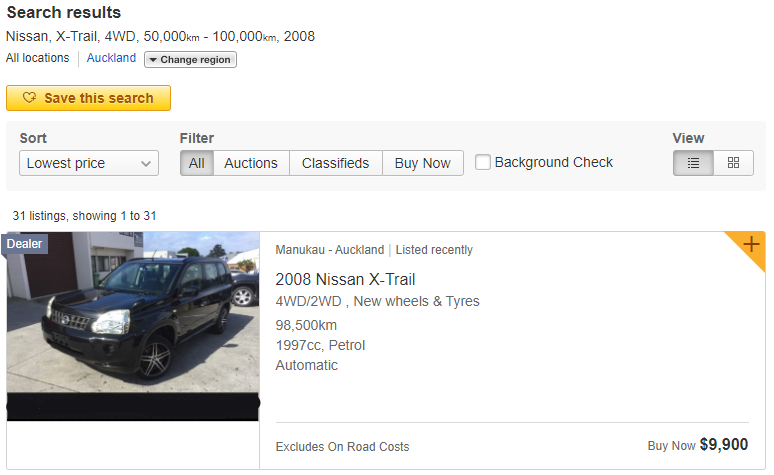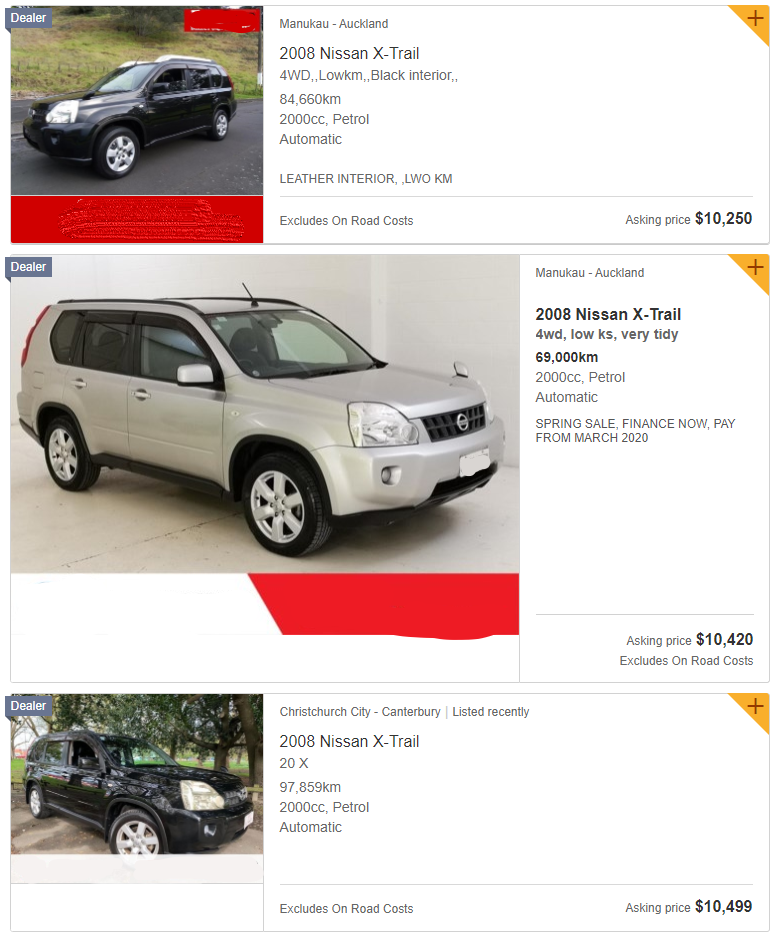 Searching the last 1 month sales (as of 7th October 2019) within the same parameters, you can see there were some great deals in Grade 4 , non accident condition. Look at the savings, look at the profit!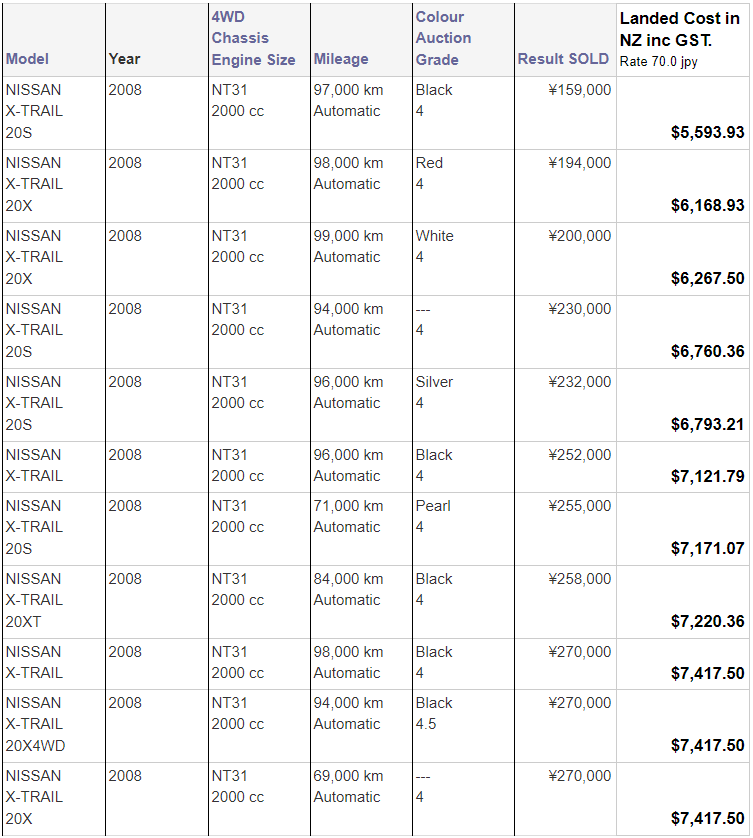 IMPORTANT: Not every car is going to be as cheap as you think. One thing we notice with first time buyers from New Zealand is that the expectation is that all cars will be cheaper than pricing in NZ.
We work on a 10% success rate at auction. This means that out of 10 cars you bid on, we will win one. But we aim for the one car to be a great deal for you or your dealership.
Why the pricing is cheap in Japan compared to NZ.
Automobile Tax System in Japan – As vehicles get older in Japan, the tax increases. Thus, especially when a vehicle hits about 10 years old, it can sometimes make more economical sense to trade the vehicle or dispose of the vehicle and get a new vehicle.
Interest Rates – are extremely low in Japan so it makes sense to get a new car every few years and pay low monthly payments rather than paying for a car outright. This high turnover of vehicles means a large oversupply of used vehicles for the Japanese domestic market. Dealers will put these trade in vehicles through the auction for the world to bid on.
Japanese "Shaken" (Warrant of Fitness/WOF) – comes up every 2 years. It is extremely expensive in comparison to New Zealand WOF, so once the Shaken expires, most people are unlikely to spend around $2000 getting a new shaken. This does not particularly mean there is anything wrong with the car, and these "shaken-less" cars are where you can buy some great deals at auction here.
Auctions – this is the cheapest and most transparent way of buying a car directly from Japan. Because there are SO many cars going through auction every week there is a lot of times where the competition at auction is low and reserve prices are generally low. This is where the best deals can be found.
So, once you have access to the auctions you will be able to see up to 120,000 cars per week going through auctions in Japan.
You will also be able to see previous sales stats on what cars sold for.
If you want to get some great deals directly from auction, talk to Nikkyo Cars. You can see all of our costs to NZ here.